Register now to receive these FREE recordings and to be notified about our next Yoga Day Summit:
The Truth Waits with Ram Dass
Awakening Yoga 90 Minute Flow by DJ Taz Rashid
Dissolving Dis-ease: The Yogic Path to Healing with Anand Mehrotra
A Medicinal Blend: Yoga, Ceremony, and Healing with Ana Forrest and Jose Calarco


Featuring 50+ World-Renowned Speakers, including:
H.H. Pujya Swami Chidanand Saraswatiji
Shiva Rea
Sri Sri Ravi Shankar
Ana Forrest
Jose Calarco
Kia Miller
Tommy Rosen
Sadhvi Bhagawati Saraswati
Anand Mehrotra
Seane Corn
Bruce H. Lipton, PhD
Cyndi Lee
Michael A. Singer
Nikki Myers
Dr. Douglas Brooks
Daphne Tse
Saul David Raye
Sister Dr. Jenna
Faith Hunter
Sat Shree
Keith Allen
Gloria Latham
Brother Brahmananda
Sandra de Castro Buffington
Sivamani
Cloudia Vardon
Laura Plumb
Yogi Ishan
Dr. Andréa Paige
Mohan Bhandari
Koya Webb
Erica Kaufman
Simon Borg-Olivier
Anita Modok
Setsuo Miyashita
Guitar Baba
Jim Beckwith
Satya Kalra
Francesca Cassia
Allie Sibner
Roberto Milletti
Karuna
Bill Bennett
Keith Mitchell
Eric Paskel
Arindam Chakravarty
Ramesh Sharma
Bhava Ram
Gumi
Tiko Nakaguchi
Philip Hellmich
Elaine Carter
Ram Dass
K. P. Khalsa
Anandra George
Pradeep Teotia
Adam Bauer
Danny Paradise
Rick Carlton
Raja Choudhury
Dana Damara
Jackie Casal Mahrou
Your free registration includes:
12+ hours of global video broadcast with 50+ top luminaries
A journey to the birthplace of yoga — the foothills of the Himalayas along the banks of the holy Ganges River
Inspired yoga and meditation practices for all levels of practice
Interviews with world-renowned yoga teachers and visits to holy sites in and near Rishikesh, India
Viewing of The Power of Mantra, which highlights the healing and transformative science of sound and chanting.
Celebrate the United Nations International Day of Yoga
Immerse yourself in a one-of-a-kind experience with a global community of yogis — sages, musicians, scientists, and beloved teachers from around the globe — to discover yoga practices, guided meditations, and healing breathwork for restoring, balancing, and invigorating your body, mind, and soul.
Move beyond the poses and off the mat to explore the ancient roots and deep wisdom these world-renowned yogis, swamis, swaminis, and teachers have to share with you...
With more than 40 Yoga Day Summit sessions — including exclusive videos with yogis on the banks of the sacred Ganges River — you'll enjoy an opportunity to experience and celebrate the beauty, power, and depth of yoga as a vehicle for living a divine life and creating a world built on Oneness.
This one-of-a-kind Yoga Day Summit series is like no other online series — with yoga teachers gathering from diverse traditions, who have joined together for this one series to explore the world of yoga from its ancient roots in India to today's global movement of transformation.
Special Features Include: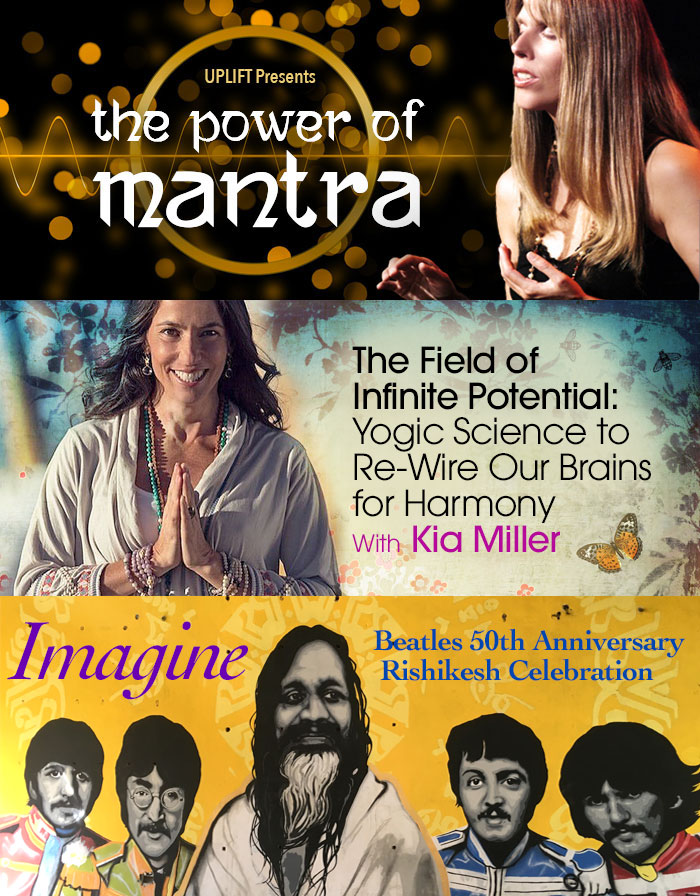 A Virtual Retreat for ALL Levels
Whatever your experience with yoga, this unique series can help you go to the next level... beyond what you imagine is possible.
If you're newer to yoga, you'll be inspired to transform your practice to dramatically improve your lifestyle, increase your creativity, experience greater compassion, and tap into your true soul purpose.
If you're an experienced teacher, you'll discover what's on the forefront of the yoga world so you can enlighten your students and improve your classes, workshops, or studio. You'll also be immersed in the ancient wisdom of yoga and draw from teachers from across the globe to enrich your practice – and that of your students.
With The Yoga Day Summit series, you'll receive exclusive access to exceptional video and audio sessions with today's leading teachers across a wide spectrum of lineages and styles of yoga.
Yoga: Ancient Science for Modern Times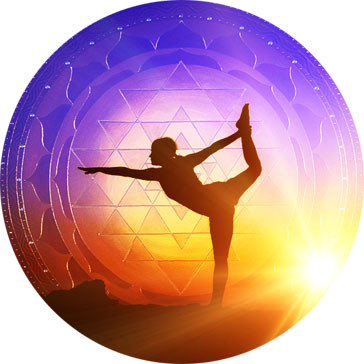 At this time in history, we're experiencing many great shifts on this wondrous planet, both personally and collectively.
We face addictions and distractions, disease and trauma, political unrest, war and environmental degradation, as well as a pervasive sense of disconnection from each other and the natural world... all of which call on us to become the change that we know in our hearts is possible.
Yoga is a powerful path for this change – and a path to becoming more radiantly healthy, spiritually awake, and passionately engaged.
With this life-changing journey (a virtual mini-retreat!), top yoga experts from India and around the globe are sharing their vast knowledge and invaluable insights about the many ways that yoga is cross-pollinating with other practices... leading to major lifestyle shifts and impacting our individual and collective lives today.
They offer their sacred wisdom and teach exercises directly from the birthplace of yoga in India, literally from the foothills of the Himalayas along the banks of the Ganges River — tapping into the thousands of years of energy, power, and transformation experienced at these holy sites.
No other series offers you the up-close and intimate experience of yoga from its origins, with so many teachers, teachings, and practices all in one place...
Join a visionary community of yogis for The Yoga Day Summit series to make your best contribution to a thriving new world — and discover yoga practices, guided meditations, and healing breathwork for restoring, balancing, and invigorating your body, mind and soul.
Here's some of the wisdom our brilliant teachers are sharing with you...
| | |
| --- | --- |
| | H.H. Pujya Swami Chidanand Saraswatij begins our Yoga Day Summit series with a warm welcome from the banks of the Holy Ganges River. |
| | Shiva Rea shares insights into the ancient practice of pranam, or prostration, and its relevance in modern life... She explains how to integrate pranams into a daily practice for powerful personal transformation. |
| | Ana Forrest and Jose Calarco highlight the powerful medicine that yoga, ritual, and music offer in our modern lives… sharing easy tools for shifting into a higher vibration and a more grounded, vital way of being. |
| | Faith Hunter offers a profound message for the United Nations International Yoga Day. |
| | Kia Miller explains how kundalini yoga is the most effective practice to reach the subconscious and allow access to your creative potential. |
| | Tommy Rosen speaks to addiction and offers a powerful mindfulness practice for shifting negative thinking through observation and presence. |
| | Douglas Brooks provides reflections on how yoga is spreading around the world because of its ability to help people awaken to new possibilities of human potential... including "auspicious wisdom." |
| | Bruce Lipton outlines the new science of epigenetics and provide empowerment tools to shift your reality... so you can actively participate in your own wellbeing and healing. |
| | Nikki Myers delivers insights into "Yoga of 12 Step Recovery" — a powerful way of integrating the "somatic approach of yoga with the cognitive approach of the 12-step recovery model." |
| | Michael A. Singer discusses his New York Times bestselling book The Surrender Experiment. |
Transform Your Practice (and Your Life!)
Through the Power of Yoga
Whatever your background, you'll experience the depth of presence and stillness available to you as you begin to live and breathe as a modern yogi.
You'll move among your many roles with ease and grace — from parent to entrepreneur to change agent — each lived as an expression of the path of the yogi.
You'll receive insights you can immediately apply to deepen your yoga and meditation practices, insights to improve your health and relationships... insights on what it looks like to have a healthy balance of masculine and feminine qualities that you too can embody.
If you want to know how you can go beyond a few hours a week of practicing asanas to living a more holistic yogic lifestyle — one that sees the sacred in all things and honors all the world as a divine reflection — please sign up.
PRESENTED BY
The Shift Network
in association with UPLIFT and Parmarth Niketan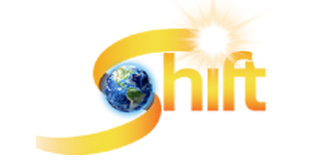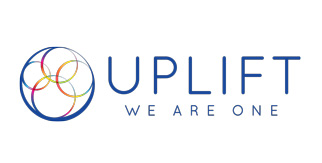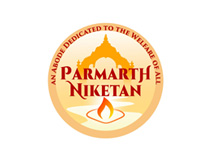 Premier Co-Sponsors